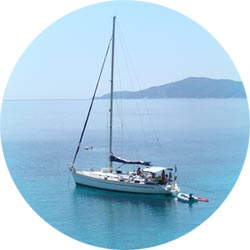 Yacht Charter
TravelSail.gr acts as an agent in Greece for individual yacht owners and yachting companies.
All charter companies represented by TravelSail.gr have the official government authorisation to charter yachts. We are entitled to issue
charter contracts for all our principals and also to receive payments on their behalf.
Please give us the available budget and we will provide our professional advice and the experience to help you make the right decision.
Additional Services
Additional services (eg.Skipper,Hostess) are available to make your charter as carefree as possible.