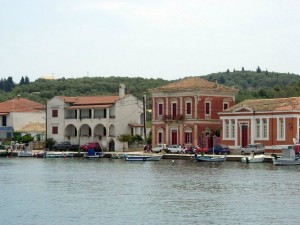 Paxoi is a small island of the Ionian Sea, close to Corfu and the Epirus Region. Its capital is Gaius , a village in the harbor with spectacular view of two islands that surround it, St. Nicholas and Panagia.
Feature of the island is the clean and picturesque beaches, where you can visit all of them by boat. The most famous beaches are the Soulalenas, Balos, Cloni Gouli and Mongonissi with its beautiful caves .
Do not forget to visit Antipaxoi, which are famous for the exotic beaches with turquoise waters, and Voutoumi Vrika, and for the most deserted Rodovani and Sarakiniko .